HOW VIASOFT
CAN YOU HELP YOUR BUSINESS?
Gain scale and operational efficiency
Extend business profit margins, improving capital and labor productivity. VIASOFT solutions guide good practices that allow a company to use its resources in the best way, eliminating unnecessary steps, simplifying processes, reducing waste and increasing efficiency.
Delight customers with innovation
Surprise your customers (and those of the competition) by providing mobile apps with your company's brand, allowing interaction and engagement through 24-hour service, from anywhere, via smartphone, tablet or computer.
Decide safely, flexibly and quickly
Combine the power of business data analysis with mobile technology to leverage your business expertise and make better decisions, in real time. Total control of approval levels on a screen, in the palm of your hand. Choose what you want to know first and activate Alerts to receive push notifications on your watch (smartwatch) or smartphone.
Capitalize on mobile interactions and multiply your sales power
Raise the performance and agility levels of field teams with VIASOFT Mobile, providing data on customer behavior, time, location and preferences, creating smart sales scripts and establishing business rules to be applied anytime, anywhere , whether on your smartphone or tablet.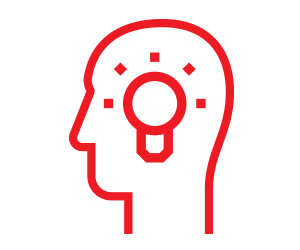 PRESENT IN ALL
THE STATES
The administrative and support team has serious, qualified and agile professionals, providing full support when we need it. VIASOFT solutions are highly flexible and adapted to the needs of the Kabel Group.
Valmir Roth
IT Manager - Kabel Ind. Com. De Whips Elet. Ltda
VIASOFT VIASUPER is really specialized in the supermarket segment. We see efficiency, agility and security to identify our problems and how they always present precise solutions to our needs. The team is determined to build and perfect this which is the most complete software on the market. We highlight: the robustness of the POS, which never stops, is super fast, makes life easier for users, the maintenance of products, which offers incredible agility in the parameterization of all registrations and the online quote, where our commercial partners have enormous ease via web!
Samuel Rufino Maia de Lima
General Director - Mega Supermercados
With VIASOFT solutions we gain agility in the processes and decision making, mainly in the verification of the results. We are always one step ahead!
Joseph Hara
Director - Agro Hara Group
Our company only won with the implementation of VIASOFT solutions. All routines have improved a lot, but what we noticed most were the gains in the part of orders and mobile sales that precede billing and allow us to have greater control over it.
Daniel Dagostim
Owner - Romano Diesel
HOW IT HAPPENS IN VIASOFT
Intelligent and determined people to help make VIASOFT service the best in the market.
Nobility of commitment
The VIASOFT team likes what they do and wants to be better every day, helping companies to overcome challenges through technology. This is the present and the future of VIASOFT! Our company will continue to launch new and better products, incorporate new operations, seek the best for our team, as there is no lack of effort, dedication, attention and interest. This is our commitment!
Itamir Viola
CEO of VIASOFT
Our purpose
At VIASOFT we work with a very clear purpose: to help companies achieve more! Imagining how far our customers can go, when driven by our solutions, is what inspires us to generate innovation, break paradigms and break barriers, using the power of technology.
Fabio Scabeni
VP of Commercial and Marketing Department at VIASOFT
Quality and evolution
Our customers are our inspiration and reason for existing. We are an IT company and innovation is in our DNA, but what drives us is not just technology, it is its potential to break barriers. That is why, we work every day seeking to be the best strategic partner in the growth and evolution of our customers, helping them to overcome challenges and enhance their business.
Cristina Ascari
Director of Technology at VIASOFT
Growth side by side
Our purpose is to create innovative and specialized solutions in the best management practices that streamline the operation and administration of the business, helping people to make their time more efficient and helping managers to make better decisions. More than providing software, we want to be at the side of companies, supporting them so that they can develop their full potential.
Roberto Elias da Silva
VP of Innovation at VIASOFT
Descomplique o controle de custos com Viasoft Forlog
A logística, frequentemente, vive períodos caóticos: seja por picos de demandas, seja por outras razões. Geralmente, esses períodos exigem muito da empresa como um todo, e o controle de custos pode ficar ainda mais complicado.… [...]
Integrated management and safer purchase and sale of inputs: Viasoft Agrotitan!
Within agribusiness, managers and bosses seek solutions that really solve their problems in an integrated and reliable way, after all, buying and selling inputs in a safer and more efficient way, for example, is... [...] [...]
How to use management reports for decision making in the supermarket?
The amount of information and data currently available is very vast, which is why it is essential to have a specialized tool so that management reports are accurate and their strategies more assertive within the supermarket.... [...] [...]